The fog finally lifted this morning. We got up close to 70 degrees today, which is absurd for January, but there was some sunshine, and some patches of welcome blue sky.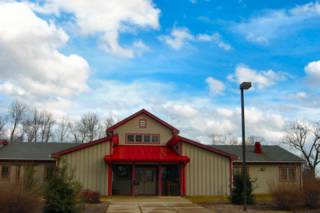 This is the
Delaware National Estuarine Research Reserve
(DNERR) Center, just outside of Dover. I was here for a meeting for most of the day. The DNERR is a state/federal partnership to preserve a large estuarine area for research and recreation. This is on the St. Jones River, where is winds through a broad tidal marsh and out to the Delaware Bay. It's a beautiful site.
We spent the whole day in this building, working our way through a technical document on water quality. It was a good and productive meeting, but I do wish we'd had some reason to wander the nature trail here. A warm day in January. Sunshine. No bugs.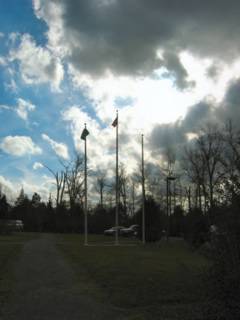 I did have a few moments, as the meeting broke up, to try a few artistic shots out in the parking lot.