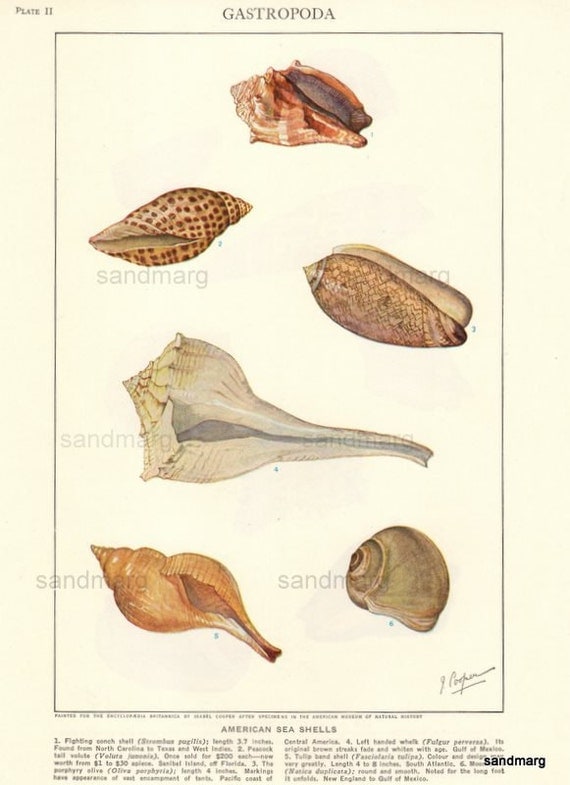 I was doing some idle family-name searching this weekend and came across a person on Etsy
selling illustrations by my grandmother
from a book published in 1929.
This gorgeous double-sided plate features the work of the artist Isabel Cooper from specimens at the American Museum of Natural History. One side features seashells from tropical waters and the other American specimens.
Isabel Cooper was an artist and illustrator who provided paintings for a variety of publications, created murals for public buildings,
and traveled to remote outposts
with scientists where she fulfilled the role later filled by color photography.
As near as I can tell, these are plates cut from a book my grandmother did illustrations for in the years before her marriage to
Charles Mahaffie
.
I'm not sure how I feel about this sort of thing appearing for sale. My grandmother was paid for her work back in the 1920s, so that's not an issue. But I hate to think of great old books being cut apart and mined like this. Also, I always thought of Etsy as a site for artists and artisans to sell things they created themselves.